Christies Furniture have been providing the best value furniture to Ballarat and surrounds for over 35 years. This experience means that we can not only provide you with the best furniture for your needs, but it also shows how Christies Furniture is a trusted and strong part of Ballarat's furniture needs.
You should pick Christies Furniture for your next furniture purchase because we offer:
– 2 great locations
– Years of experience
– Outstanding value
– Free delivery to Ballarat (conditions apply)
– No need to assemble, everything comes pre-built
We put you first through every step of the process. We can also offer you custom furniture options upon request, just ask us.
For more information, visit us today or call 03 5339 2314.
---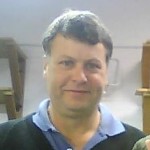 Steve Hampson

Owner/Operator
Steve has been with Christies Furniture for over thirty years so he knows his way around the furniture industry! He is a huge AFL fan (Cats Supporter!), as well as NRL, Union, Tennis, Ice-Hockey, Baseball, Boxing, Cricket WE GET IT STEVE YOU LIKE SPORTS!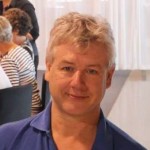 Paul Prenc

Owner/Operator
Paul Prenc has lived in Ballarat all his life. Played football for Dunnstown and Learmonth, he loves local sport. Played cricket and still has hit of golf. Loves watching junior football as well as the Mighty Blues!